Department
Customer Service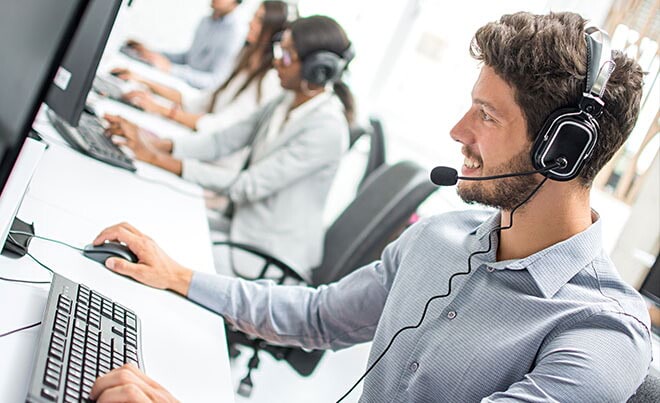 Våra kunder finns över hela världen med produktion igång dygnet runt, 365 dagar om året. Därför lovar vi hjälp inom 24 timmar om något skulle hända, reservdelar behöva sändas eller OCS-installatör sättas på ett flygplan till andra sidan jorden.
OCS Customer Service
Hur ser dina arbetsuppgifter ut?

– Jag ansvarar för efterförsäljning, service och reservdelar.
Vad måste man vara riktigt vass på i din roll?

– Ha social kompetens för att kunna ta kunder på rätt sätt. Sedan måste du naturligtvis ha produktkännedom, och kunna förstå ritningar. Att förstå betydelsen av framförhållning, vara flexibel och kunna hantera många arbetsuppgifter samtidigt är också viktiga egenskaper.
När är det som roligast?

– Då kunder spontant hör av sig och berättar att dom är nöjda med OCS.
Varför ska man söka jobb hos OCS?

– Vi är ett gott gäng med högt i tak! Men framförallt har du möjlighet att påverka ditt arbete

Our common driving forces
No matter what you work with or how much contact you have with customers, we have six common driving forces that applies to us all. They are the basis of everything we do.
- Focus on the customer

- Quality in all we do
- Continous improvements
- Personal engagement
- Everyone take responsibility
- Say stop