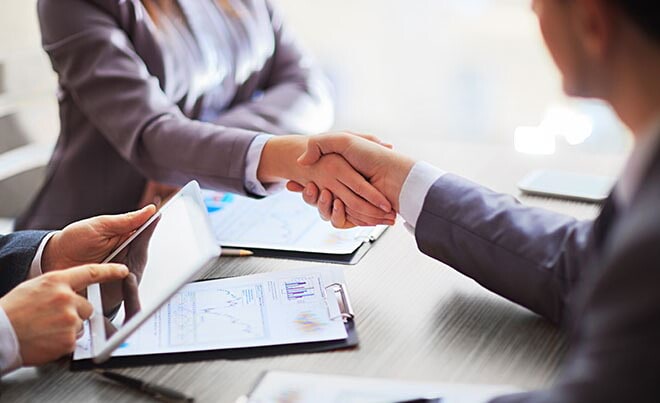 Vi säljer stora lösningar och system som är långsiktiga investeringar för våra kunder. Därför gäller det att förstå deras behov, vara lösningsdriven och ha kunskap om modern industri och logistik.
Christer Lundgren, Sales Director
Hur ser dina arbetsuppgifter ut?

– Jag supportar säljarna med lösningar och priser för att de snabbt ska kunna ge både befintliga och potentiella kunder relevanta svar och uppgifter. Det är viktigt att kunder inte behöver vänta.
Vad måste man vara riktigt vass på i din roll?

– Du måste vara kreativ och idérik. Ingen lösning är den andra lik även om conveyorsystemet bygger på samma unika plattform.
När är det som roligast?

– När man har en kund med bristande intresse av att köpa av OCS men omvänder dem till att

Investera i ett OCS-system.
Varför ska man söka jobb hos OCS?

– Ingen kund är den andra lik, och gillar man att jobba i en internationell miljö är OCS rätta arbetsplatsen.
Our common driving forces
No matter what you work with or how much contact you have with customers, we have six common driving forces that applies to us all. They are the basis of everything we do.
- Focus on the customer

- Quality in all we do
- Continous improvements
- Personal engagement
- Everyone take responsibility
- Say stop